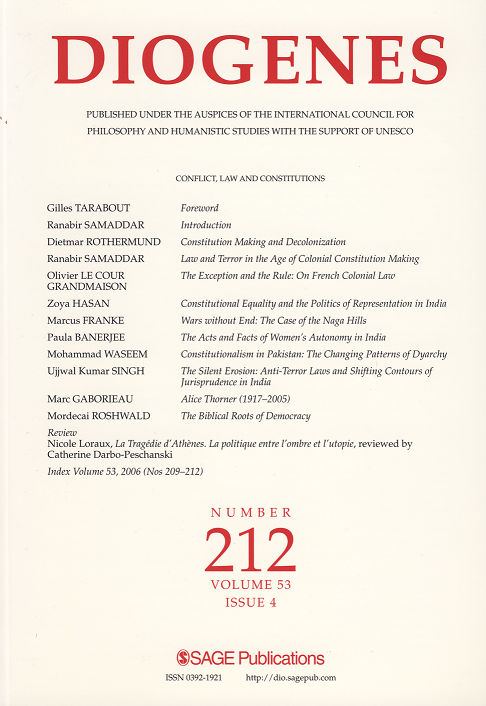 This special issue of

Diogenes

is published as an aftermath of the international conference, Conflicts, Law and Constitutionalism, held at the Foundation "Maison des Sciences de l'Homme", Paris, in February 2005. The aim was to give some in-depth comparative thought to institutional management of social and political crisis and violence, not so much in the area of law as in developing the legal framework - the very concept of the legal state. Calling for the most part on political science specialists, philosophers, historians, there was also an issue of disciplines that meant bringing the study of law - in its relationship with inequalities, violence and the exercise of power - back into the social science area in accordance with a clear trend of the last few years.
The conference brought together researchers from 11 nationalities, from South Asia, Europe, Russia, North Africa and Latin America. This volume presents some of their contributions.